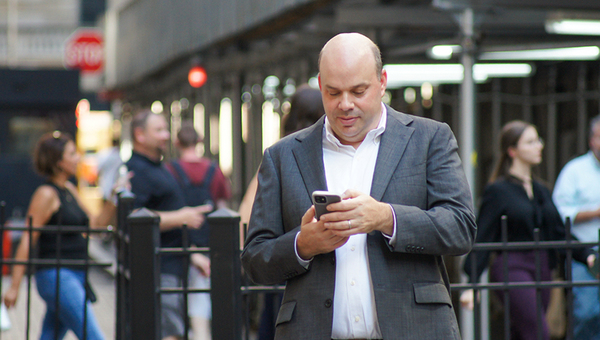 TCW is the latest well-established asset manager poised to enter the ETF business. But unlike some of its peers, TCW is going the acquisition route. Today, TCW announced it is buying the Engine No. 1 ETF business. 
Engine No. 1 offers three ETFs. The Engine No. 1 Transform 500 ETF (VOTE A-) manages $515 million in assets and is a governance-focused alternative to broad-market U.S. equities. Two additional thematic ETFs, the Engine No. 1 Transform Climate ETF (NETZ B) and the Engine No. 1 Transform Supply Chain ETF (SUPP ), manage $115 million and $11 million, respectively. The thematic ETFs were actively managed. 
According to the press release, the Transform ETF platform expands TCW's capabilities by providing the infrastructure for TCW to build out a larger ETF platform. Engine No. 1's capabilities also complement TCW's existing thematic strategies in artificial intelligence, space technology, next-generation mobility, and renewable energy infrastructure. This acquisition also expands the range of investment products available to TCW's clients with an emphasis on sustainable investing grounded in economic realities. Engine No. 1's team of experienced ETF professionals will also be joining TCW, which I think should be a boost.
TCW Has History
TCW's pre-existing ETF business was in a sub-advisory role. The First Trust TCW Opportunistic Fixed Income ETF (FIXD B), a $4.3 billion ETF, is an actively managed multi-sector bond ETF. The fund invests in agency and investment-grade bonds. First Trust also offers four other TCW sub-advised fixed income ETFs. 
Similar to TCW, DoubleLine was only a subadvisor in the ETF market, working with State Street Global Advisor ETFs. However, in 2022 DoubleLine launched its first of four ETFs and has since expanded. Combined, these funds currently manage approximately $600 million in assets.  
Other asset managers like Capital Group and Morgan Stanley recently entered the ETF market by launching new products rather than through an acquisition. 
TCW is known by advisors for its actively managed fixed income expertise and provides a broad suite of bond mutual funds. However, the firm also has some strong equity expertise that can be leveraged. For example, the TCW Artificial Intelligence Fund (TGTFX) has a six-year track record but under $25 million in assets. 
While advisors tend to ignore thematic mutual funds, thematic ETFs focused on artificial intelligence, robotics, and clean energy continue to garner attention. Many advisors recently told VettaFi that they have a consistent, mid-single-digit percentage of assets focused on thematic ETFs. 
TCW is one of the most prominent asset managers that does not offer its own ETFs, but only mutual funds. The pendulum is not backing away from ETFs. It makes sense for TCW to be more than a subadvisor. It has a strong brand with advisors that can help make inroads, despite arriving late to the ETF party. Welcome to the ETF market, TCW. 
For more news, information, and analysis, visit VettaFi | ETFDB.
Content continues below advertisement
newETFs.io respects the hard work of others and gives all credit to the remarkable folks at ETFdb.com. This excerpt/article was pulled from their RSS feed; click here to view the original. Please note that on occasion, the RSS feed will not have the author. When this happens this site defaults the author to "News". Make no mistake, this excerpt/article was not created by newETFs.io, it was simply shared with you.