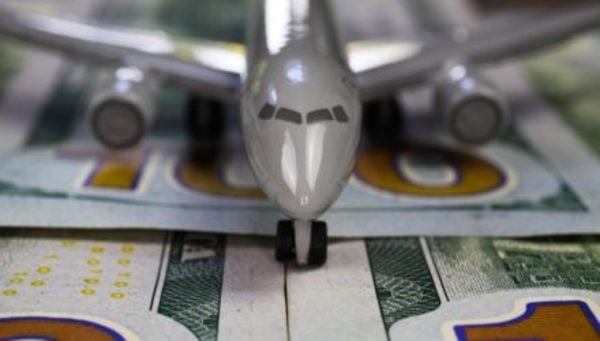 BMO today announced the launch of two exchange traded notes linked to the performance of the Prime Airlines Index. The MAX Airlines 3x Leveraged ETNs JETU and the MAX Airlines -3x Inverse Leveraged ETNs JETD begin trading on the New York Stock Exchange.
The ETNs' index includes stocks of U.S.-listed companies that have operations relating to the airline industry. According to Laurence Kaplan, managing director, BMO Capital Markets, this includes manufacturers of airlines and aircrafts, plus aircraft parts. The index also features companies in the business of air freight and logistics, aircraft leasing, and airline and airport operations.
JETU's return is linked to a 3x times leveraged participation in the daily performance of the index, minus applicable fees. JETD's return, meanwhile, is linked to a 3x times inverse leveraged participation in the index's daily performance, minus applicable fees.
See more: Bull vs. Bear: Can Travel Stocks Take Flight?
Launched in 2023, MAX is the leveraged and inverse leveraged ETN brand of BMO. MAX ETNs provide investors with tactical leveraged exposure to market sectors to manage risk and potentially enhance returns. JETU and JETD are BMO's first two MAX ETNs.
Kaplan added that he was "excited to launch MAX ETNs" with JETU and JETD and "thrilled to offer sophisticated investors the option to trade airline stocks with +/- 3X leverage exposure."
BMO noted, however, that the ETNs are not "buy and hold" investments. So, investors shouldn't expect them to provide a 3x times leveraged return or inverse leveraged return of the index's cumulative return for periods longer than a day.
For more news, information, and analysis, visit VettaFi | ETFDB.
Content continues below advertisement
newETFs.io respects the hard work of others and gives all credit to the remarkable folks at ETFdb.com. This excerpt/article was pulled from their RSS feed; click here to view the original. Please note that on occasion, the RSS feed will not have the author. When this happens this site defaults the author to "News". Make no mistake, this excerpt/article was not created by newETFs.io, it was simply shared with you.