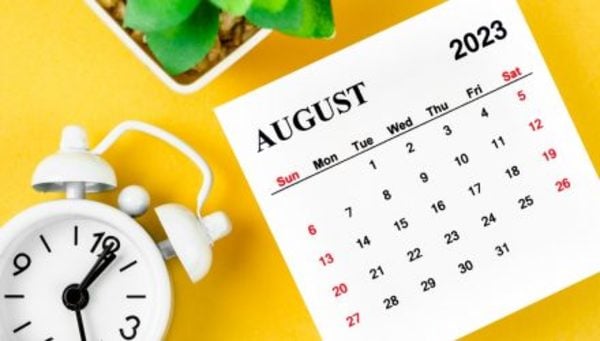 Allianz Investment Management (AllianzIM) has launched its latest series of Buffered ETFs. The August Buffered ETFs series includes two 12-month outcome period ETFs: the AllianzIM U.S. Large Cap Buffer10 Aug ETF AUGT and the AllianzIM U.S. Large Cap Buffer20 Aug ETF AUGW.
Although inflation is cooling, many Americans still worry about an impending recession. These August Buffered ETFs are designed to give portfolios an added layer of risk mitigation amid economic uncertainty. The ETFs seek a downside buffer of 10% or 20% against market drops. They also let investors participate in the S&P 500 ETF Trust (SPY A)'s upside potential up to a stated cap.
"We continue to see advisors focus on downside protection with their equity exposure," said Todd Rosenbluth, head of research at VettaFi. "The more easy-to-use, tax-efficient ETF offerings for them to choose from, the better."
See more: AllianzIM Launches June Buffered ETFs
| Ticker / Fund | Reference Asset | Buffer | Cap | Outcome Period Start Date | Outcome Period End Date |
| --- | --- | --- | --- | --- | --- |
| AUGT | SPDR S&P 500 ETF Trust (SPY) | 10% Gross / 9.26% Net | 18.81% Gross / 18.07% Net | 1-Aug-23 | 31-Jul-24 |
| AllianzIM U.S. Large Cap Buffer10 Aug ETF | | | | | |
| AUGW | SPDR S&P 500 ETF Trust (SPY) | 20% Gross / 19.26% Net | 13.07% Gross / 12.33% Net | 1-Aug-23 | 31-Jul-24 |
| AllianzIM U.S. Large Cap Buffer20 Aug ETF | | | | | |
Content continues below advertisement
Managing Risk While Capitalizing on Market Gains
"The latest CPI print indicated that inflation is finally cooling in the U.S., sending equity markets higher," said Johan Grahn, head ETF market strategist at AllianzIM. "Our Buffered ETFs help investors who don't want to leave cash on the sidelines take advantage of these potential equity market returns."
AllianzIM's Buffered ETFs are offered with six- and 12-month outcome periods. The 12-month outcome period of the August ETF series will be August 1, 2023, to July 31, 2024. Each outcome period reflects a new stated cap commensurate with prevailing market conditions, allowing investors to remain invested with a level of risk mitigation.
AllianzIM's president Brian Muench said these ETFs provide "additional avenues to manage risk while potentially capitalizing on market gains."
The funds carry an expense ratio of 74 basis points.
For more news, information, and analysis, visit VettaFi | ETFDB.
newETFs.io respects the hard work of others and gives all credit to the remarkable folks at ETFdb.com. This excerpt/article was pulled from their RSS feed; click here to view the original. Please note that on occasion, the RSS feed will not have the author. When this happens this site defaults the author to "News". Make no mistake, this excerpt/article was not created by newETFs.io, it was simply shared with you.